You are here:
Home
Create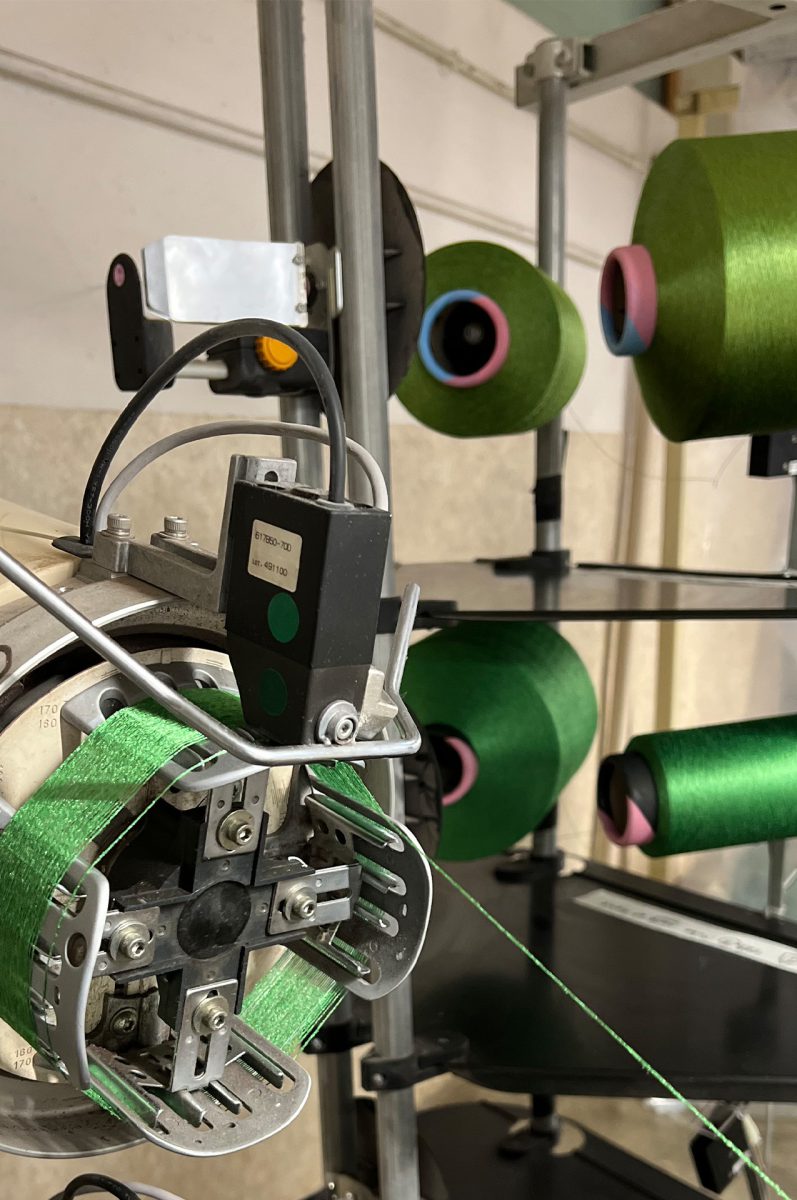 To create new collections, we like to be inspired by the latest trends in design and interiors. To keep up to date with the latest trends, we visit relevant trade fairs to see what is happening in the market. We also work with designers that are able to look at our products with a different eye and creative vision. By combing trends with the creativity of designers, and our in-house expertise, we try to offer the most innovative and fitting collection possible.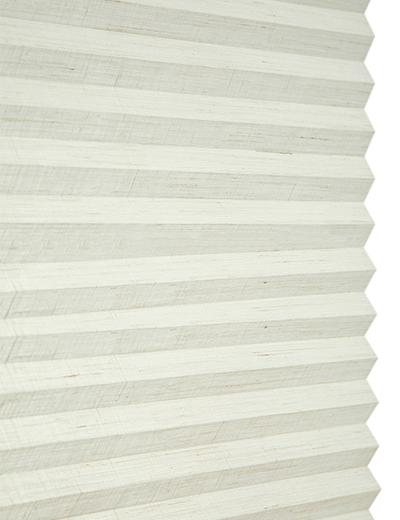 When developing our products, we strive to create fabrics that combine high quality with a natural 'fabric feel'. Whether you are looking for simple basic fabrics, luxurious jacquards or complex pleated fabrics. All our fabrics are characterised by perfect technical and functional properties, trends and appearance. Our innovative strength is reflected in creative colour palettes, unusual structures and original designs.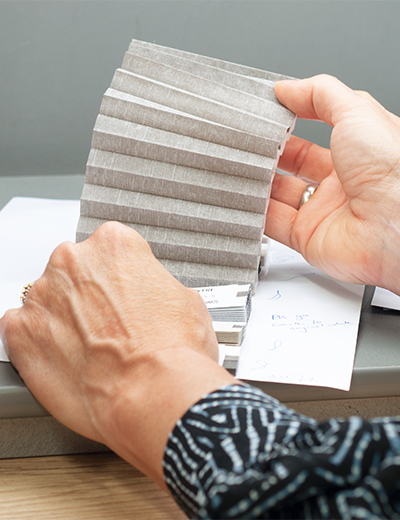 The ideas for our collections are developed in-house or in collaboration with different designers, each with their unique signature style and specialisation. Our research & development department fully manages the internal and external development process, from creative and technical elaboration to quality control. Our production department contains pleating and cutting machines, allowing us to innovate quickly and respond effectively to new developments.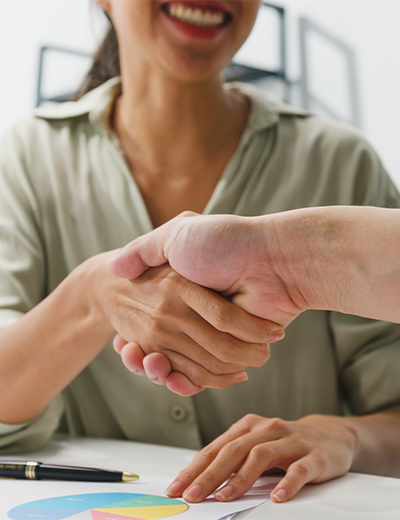 To turn our ideas into high-quality products, we cooperate not only with designers, but also with weavers, finishers and other parties. To ensure the quality of our products now and in the future, we rely on long-term relationships with suppliers and partners. We believe the future is important and we have always worked together on the most sustainable products and services with our suppliers, designers, customers and other parties. Only this way we can truly create the future together!
our designers
To add unique and appealing qualities to our collections, we collaborate with different designers. Combining our textiles and the creative vision of each designer shapes a collection with their own signature style. That is what inspires us. Want to be inspired too? Then have a look at the designers we have collaborated with and the story behind their designs for Lienesch.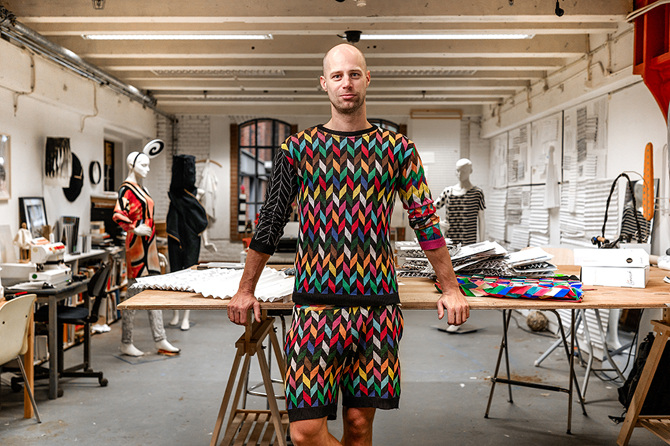 Antoine Peters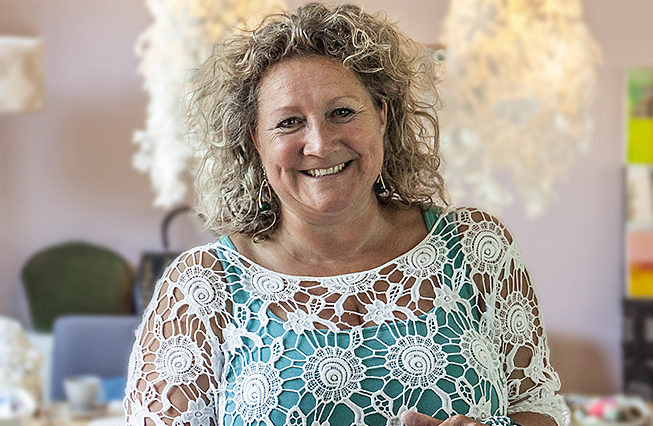 Caroline van Ockenburg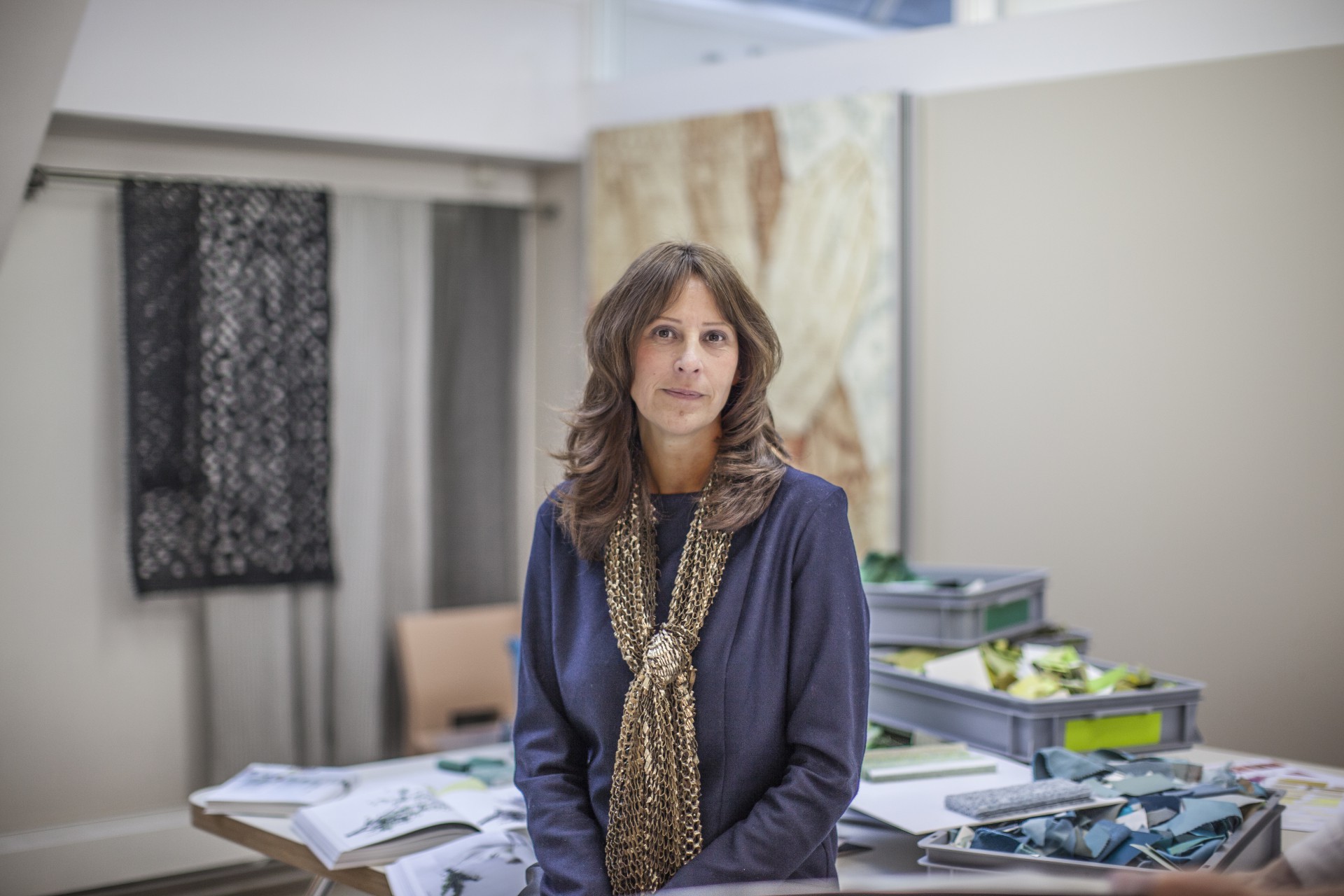 Christiane Müller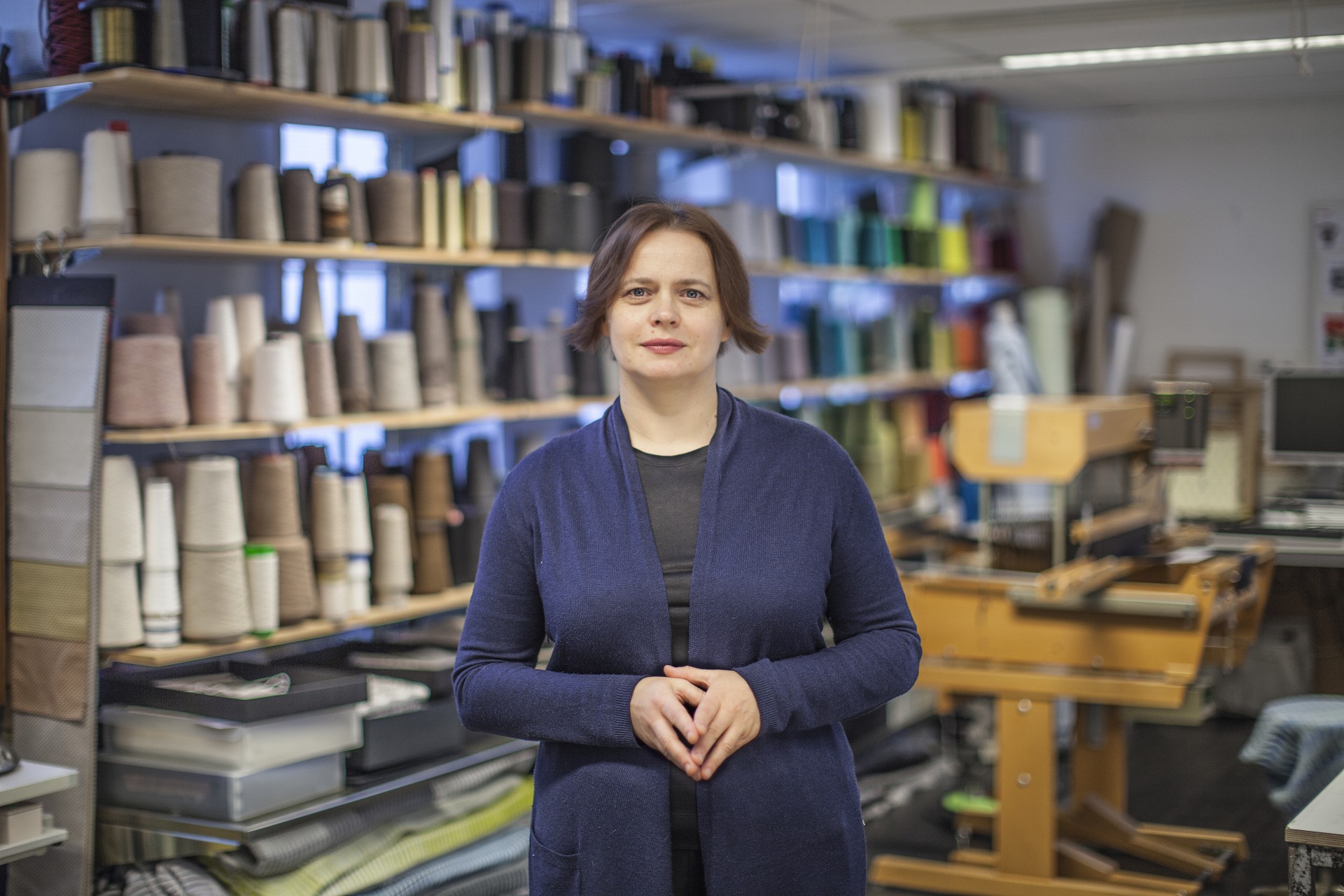 Aleksandra Gaca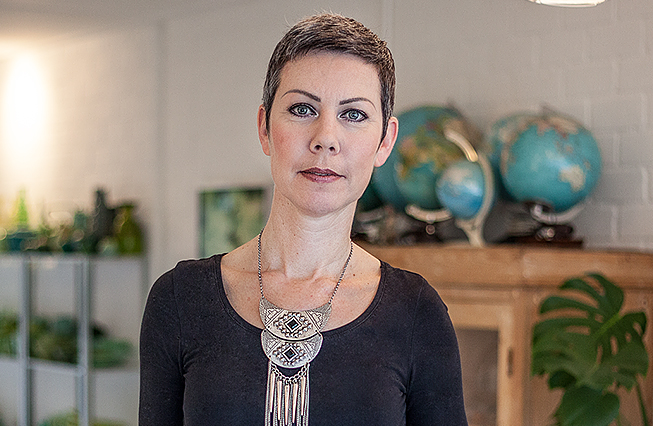 Merit de Jong
Caroline van Ockenburg video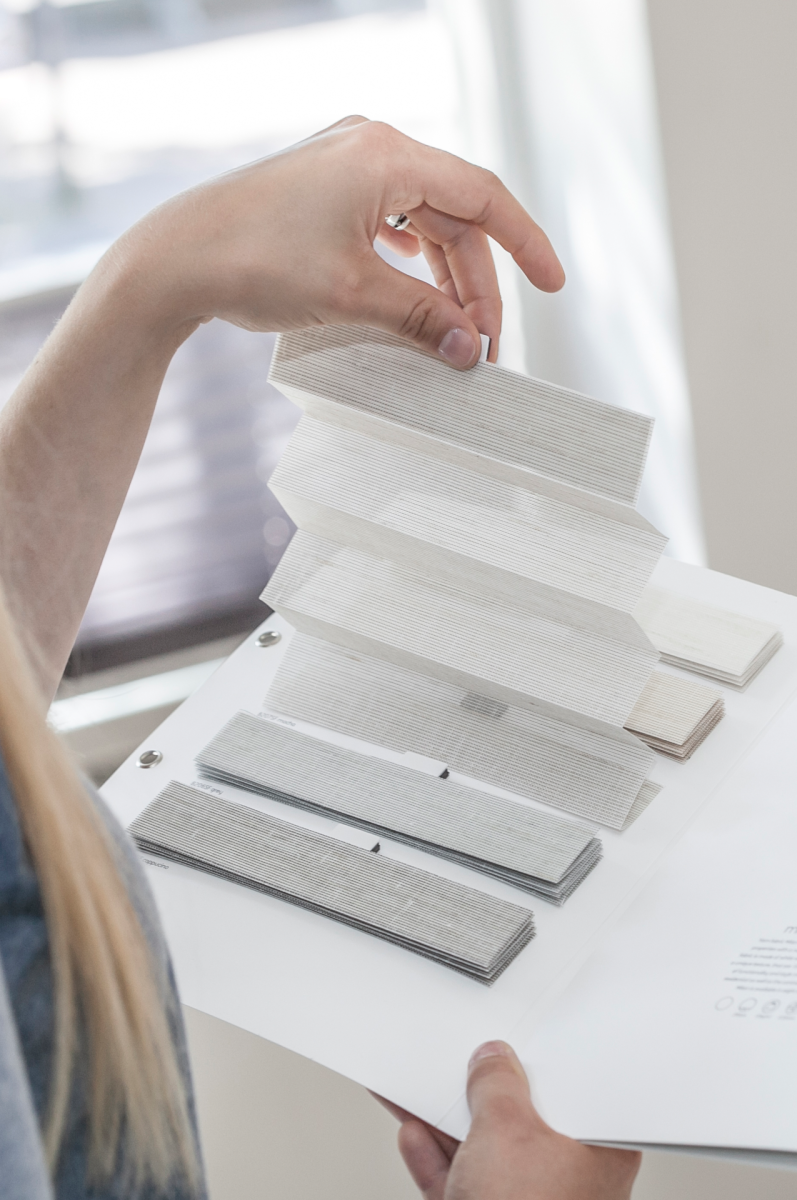 We believe it is important to build long-term relationships with both our suppliers and customers. We are proud to mention that  a few of our collaborations date back to the time when Lienesch was founded. From a sustainability point of view, a large share of our fabrics are produced and finished in Europe. This keeps the lines of communication short, our carbon footprint as small as possible and it enables us to respond and adapt quickly to changes in the market.
Our worldwide customer base ranges from start-up assemblers, looking for small quantities of fabrics and seeking expert help on manufacturing and marketing to multinationals with fully automated production lines, asking for innovative and sustainable private label solutions and just-in-time delivery service.
All our products are tested in-house for the required technical properties and visual appearance . Our quality department is trained according to the latest standards and regulations and is equipped with the tools to do so. Fabrics are assessed before and after being packed and shipped. They are checked for irregularities and tested according to the required quality standard. By securing the quality of all our products, produced in-house or at the factory of a partners, we keep quality levels up to date and make sure that the quality of the end products optimally matches their specifications.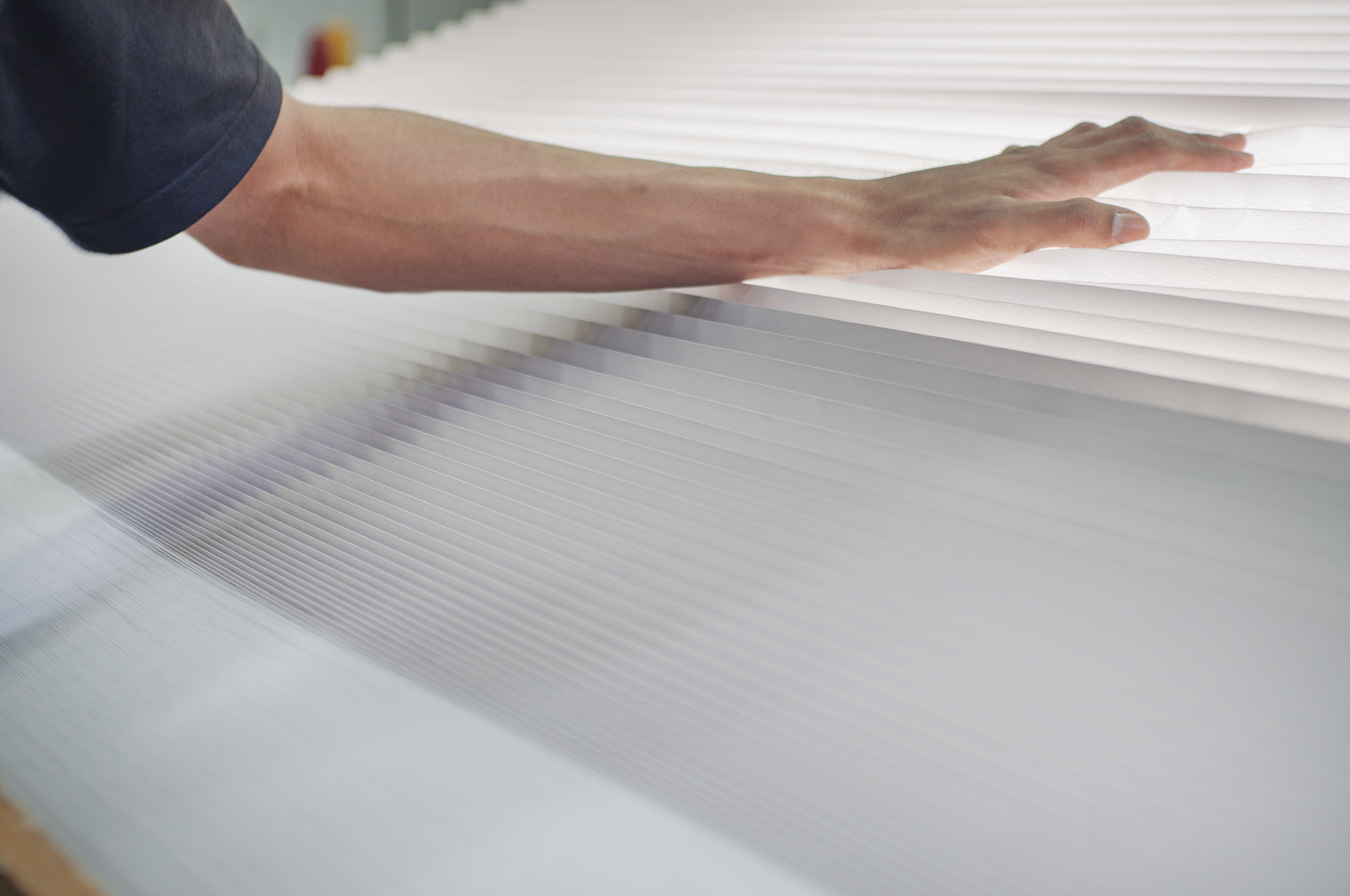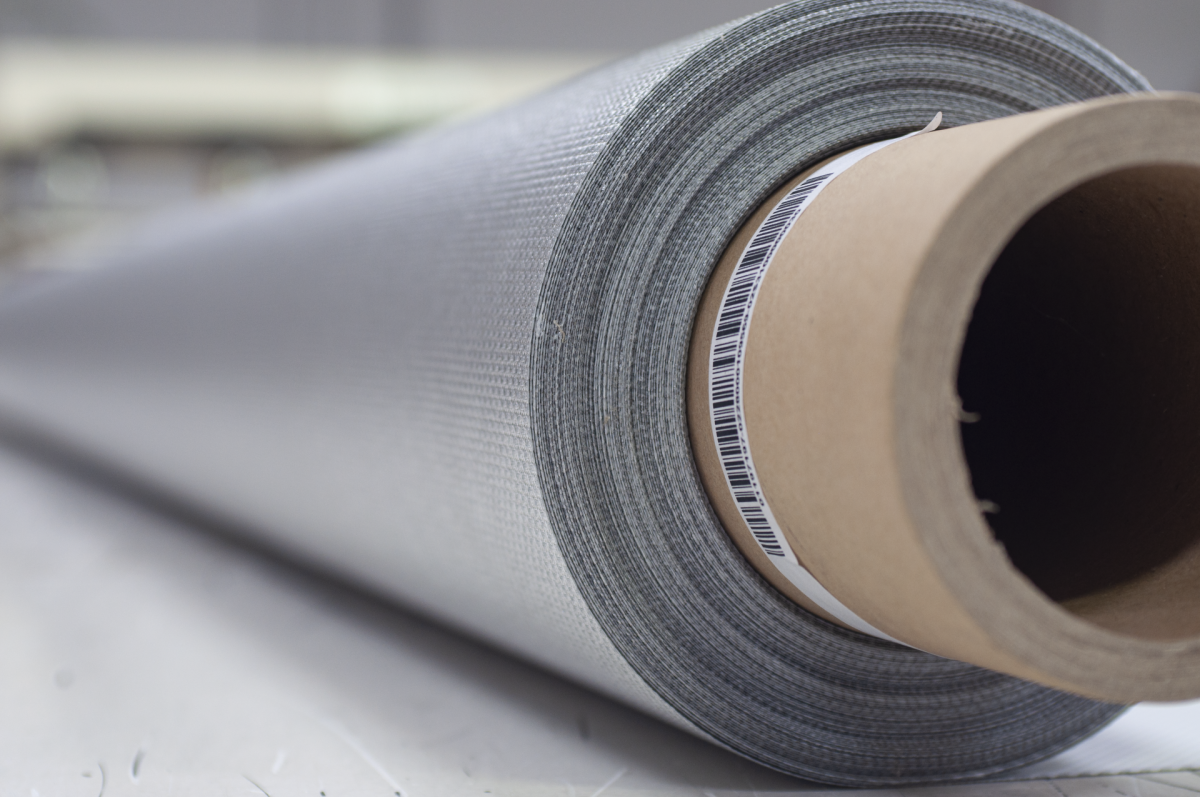 more than fabulous fabrics
Lienesch always adds extra value to fabrics. We already accomplish this, for example: in the processing of fabrics (including pleating), in the method of cutting (segments, cut length), collection materials support (card service) and compiling the best collection (collection service). Adding that value is at the intersection of ourselves, our partnerships and the market.
Where Lienesch was focused on textiles in the past, we are now also seeing a focus on the technology surrounding our textiles. This shift has partly developed because we believe it is important to be able to offer our clients extra added value. In the coming years, we want to expand this further in order to also increase the opportunities for Lienesch and our customers even more.
let's create the future together!
We are happy to inspire you with innovative ideas and our current window decoration collections.
If you wish to receive more information or a fabric sample, please let us know.